Discover San Francisco Water Removal Secrets
11/18/2018 (Permalink)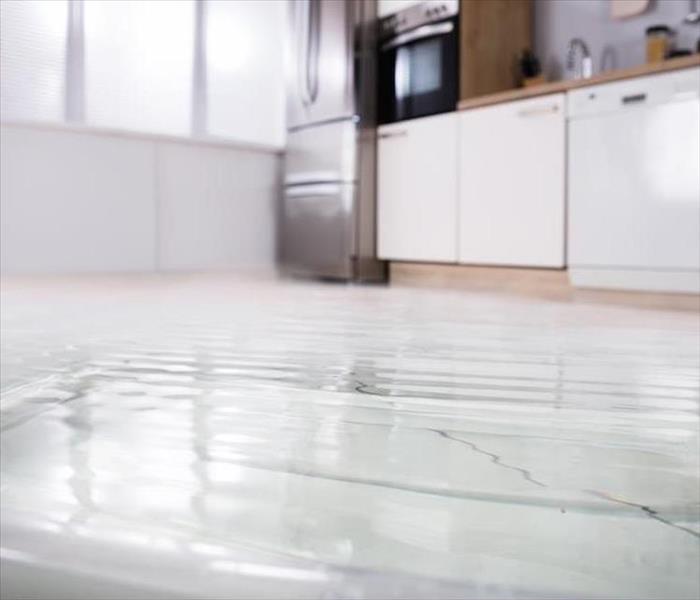 If water damage has affected your home, contact SERVPRO for water removal and remediation services right away.
Remediating Flood Damage in San Francisco Homes
Despite our reputation for fog, San Francisco residents enjoy over 250 sunny days every year. We only get around 24 inches of rain over 12 months, far below the national average of 39 inches per year. Flooding is not high on the list of concerns for most people.

When flood damage does happen in San Francisco, it usually happens quickly and is over just as fast. The effects, however, can last for days and weeks unless the homeowner brings in a professional agency immediately after the disaster. Our SERVPRO technicians can quickly remove water and reduce or eliminate the signs of damage in every home.

Our teams begin with pumps and extraction wands, depending on the level of water in the home. For levels ankle-high or higher, the pumps can draw out water from most homes in just a day or two. Once the water is only an inch or two, specialists switch to the extractors.

These devices efficiently remove water off floors, and the models we use have an adjustable heating element, so our personnel can begin drying wood floors to reduce the risk of the floorboards cracking or splitting from exposure to excess water. We dispose of soaked carpets since floodwater from outside the home often contains soil, animal wastes, and other contaminants.

Next, SERVPRO restoration teams begin drying the personal and structural property in each home. For large items like sofas, team members remove them outside the home and place them on blocks to allow for draining water. Once in place, they set up fans to increase air circulation and speed up the drying process. Our teams can dry most property except for paper which begins to deteriorate quickly after exposure.

Inside the home, technicians set up fans to increase circulation, but also install dehumidifiers to draw moisture from the air. The lower humidity allows evaporation to occur faster in building materials like drywall and floor trim. That reduces the amount of material our teams have to remove and dispose of in each home.

These first steps we take at SERVPRO of Belmont / San Carlos can reduce the labor and material costs of restoration. If you have a question about our methods or want to schedule a visit from one of our teams, call us today at (650) 591-4137. We are here for you.

Click here for more about San Francisco.