Do You Struggle with Finding the Source of the Musty Smell of Mold in Your San Francisco Home?
10/7/2018 (Permalink)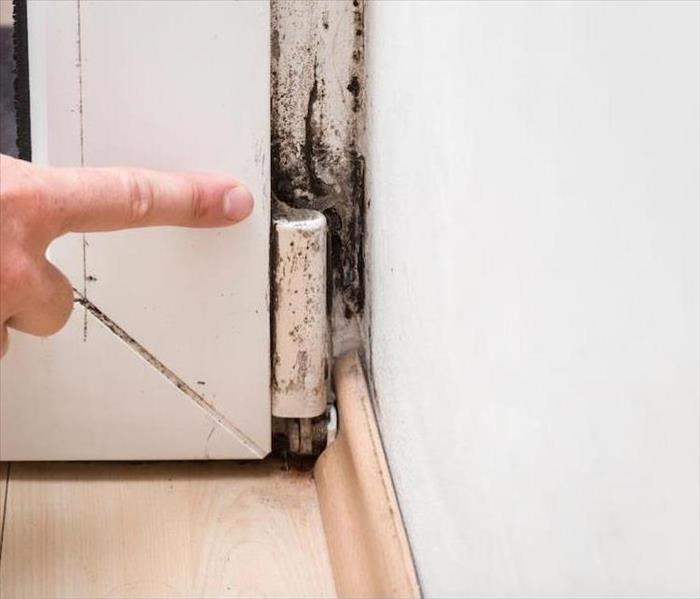 Mold can lurk in many areas of your home before it becomes visible to the naked eye. Call SERVPRO to investigate.
The Oddest Places You Will Find Mold in Your San Francisco Home
Mold growth is prominent in basements, bathrooms, and kitchens. It grows in the rooms above because of the presence of moisture and food supply. What San Francisco homeowners do not know is that if there is the t possibility of dampness and darkness anywhere, mold can grow. To protect your family and get rid of mold, here are 5 oddest places where mold can grow.

Inside your child's toys
Have you ever taken the time to inspect your child's toys for mold? Well, mold removal technicians in San Francisco recommend that you do so today. As your child plays with his or her toys, moisture can find its way via an opening. Since it is the norm to store toys away in a box after playtime, this provides the perfect environment for mold to grow. To protect your child, keep a close eye on your child's toys.

Chimneys
If your chimney is not well capped off, snow, rain, leaves, and other organic materials can find their way in. Since the chimney is dark, cool and damp, mold can grow. At SERVPRO, we recommend that you cover the top. Afterward, call a chimney cleaner to get rid of all organic material.

Coffeemaker
If you have never taken the time to inspect the inside of your coffee maker, then do so. Mold could be lurking inside. To avoid consuming contaminated coffee, clean and dry your coffee maker every day.

Refrigerator drip pan
The drip pan collects condensation. Apart from moisture, food particles also collect inside. This provides a breeding ground for mold. To prevent mold growth, clean the drip pan after every 3 or 6 months. Use vinegar, warm water, and soap. After cleaning, allow the drip pan to dry completely.

Makeup
Your makeup also provides the perfect breeding ground for mold spores. If you detect a musty smell originating from your makeup, throw them out.

At SERVPRO of Belmont / San Carlos, we are specialists in mold removal. If you suspect your home has a mold infestation, do not attempt to remove it. Call our 24/7 emergency line at (650) 591-4137 and let us protect you, your family and your home.

Click here for more about San Francisco.