San Francisco Flooded Homes Need the TLC of SERVPRO to Mitigate the Damages
3/16/2020 (Permalink)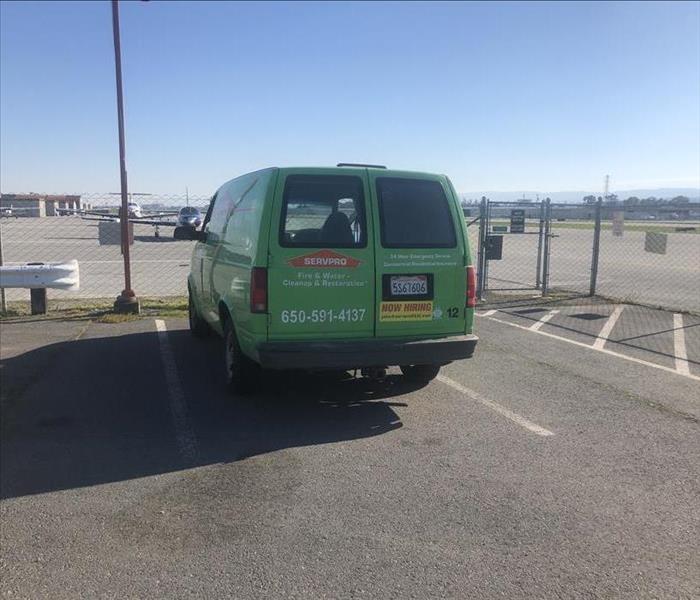 The Talented Team from SERVPRO of Belmont / San Carlos Always Welcomes New Technicians to Restore Flood Damage in the San Francisco area
Issues You May Deal With after Flood Damage in Your San Francisco Home
Flooding can happen following a hurricane, a tornado, or a flash flood, and even a well-prepared San Francisco homeowner can be caught up in flood damage. Having floodwater in your home can be dangerous and inconvenient.
In the aftermath of flooding in your San Francisco residence, you need to handle several issues. It is beneficial to hire a certified company to help you manage the destruction. SERVPRO can help you deal with issues such as:
Damaged floors
During groundwater intrusion, mud and debris can cover wood flooring. Our staff can dry your floors by using pumps or wet/dry vacuums to remove the water and using air movers and dehumidifiers to dry them. Shovels and squeegees may be the first tools used to clear away the murky deposits. If the flood damage is severe, we can tear out the non-salvageable boards and dry the underpinnings or concrete pad.
Ruined appliances
Electric appliances that get submerged in water can stop functioning. We can assess your electronic equipment to determine the severity of the damage. If they can be salvaged, we can wipe water and debris from their surfaces and contact an electronics restorer to repair them.
Health risks
Regrettably, flood damage can impact your health and that of your family members negatively. Floodwater carries debris and silt of every kind. It can contain chemical contaminants and disease-causing organisms. If your carpeting and other porous material are contaminated, we recommend replacing them. Restoring porous materials like drywall and soft materials like carpets after Black Water absorption is not a wise decision. Though we strive to restore, and not replace, flood-damaged materials, safety comes first.
Mold
Mold grows in moist areas, and a flooded house is perfect for mold to breed. Mold can lurk under wooden floors, on the ceilings, or walls. Mold spreads fast, and it needs a trained eye and advanced tools to locate hidden mold in your home. Our team can identify the areas where mold is present and physically remove contaminated porous materials. We can also dry the affected surfaces thoroughly. Our team can also use quaternary compounds and chlorine bleach solutions to inhibit mold.
Bad odors
Bad odors are linked with flood damage because of the dirty water and possible mold infestation, which leaves a stench. Your upholstered furniture and draperies can have unpleasant smells. Our SERVPRO team can remove the bad odors using thermal fogging equipment and air scrubbers to leave your indoor air fresher and healthier.
After experiencing flood damage in North Natomas, South Natomas, and Sacramento Airport, you need fast, professional help SERVPRO of Belmont / San Carlos can help you remove the water and clean up your home. Call us at (650) 591-4137 for efficient restoration.