Call The Experts At SERVPRO When Your San Francisco Home Is Damaged By A Flood!
1/2/2019 (Permalink)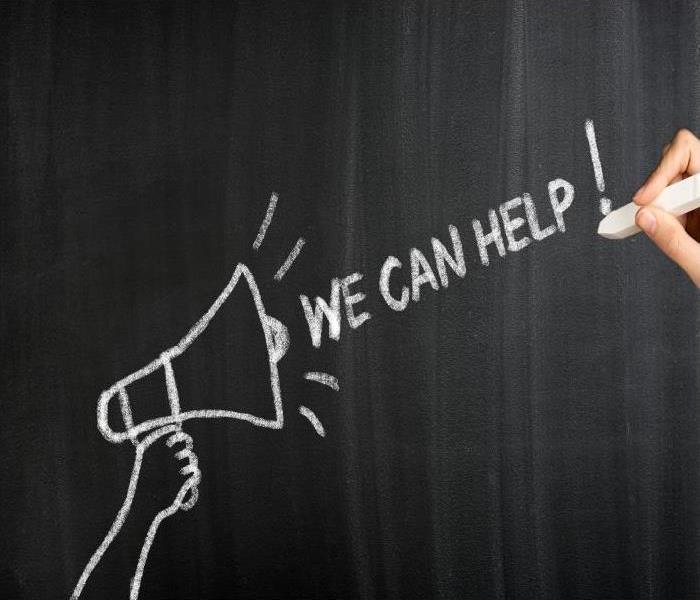 Many problems can pop up after a flooding incident but involving a professional restoration company helps to overcome them.
Why SERVPRO Cleans Up Flood Damage In San Francisco Effectively
The soiling, debris, and contaminants left by a flood can be overwhelming. As floodwaters flow, they collect all types of wastes including silt, raw sewage, fuel oils and other chemicals from the areas they pass through before dumping them into your property. Various cleaning actions are necessary to eliminate all the wastes. Our IICRC certified restoration crews are highly skilled and have access to advanced equipment to help deal with any issues that arise.

Fast water removal helps to limit the effects of flood damage in San Francisco. Among other things, it limits the chances of microbial growth, which would otherwise complicate the cleanup process further. In case the water level is high, it might not be possible to extract it immediately. In such a case, moving contents away from the property or to rooms in higher levels of the property limits their exposure. Our SERVPRO technicians rely on different high-capacity water extraction tools including submersible pumps and truck-mounted water extractors to remove floodwaters from the property fast. We also handle any necessary move outs saving your contents from unnecessary exposure to contaminated floodwaters.

Thorough removal of soils and contaminants, left by the floodwaters is essential. Sometimes water pushes the debris into concealed areas which if left unaddressed can lead to bad odors and other problems. Our SERVPRO technicians take several steps to ensure thorough removal of these materials. We perform flood cuts on walls two feet above the water line. We also remove countertops and other fixtures creating room for thorough cleanup. We spray EPA-registered disinfectants in the affected areas and use power washers to remove all traces of soiling and contaminants.

Floods introduce excess moisture into the affected property, and if left unaddressed, it can lead to many problems later on. For example, when exposed to high moisture levels, wooden floors buckle or rot. Even high levels of humidity can cause mold to form on fabrics like draperies, carpets and other organic materials like insulation and drywall. Our SERVPRO technicians take measures to dry the affected surfaces and minimize excess humidity. In most cases, we create a closed drying system with small drying chambers made from hanging plastic sheets, expediting the moisture removal process.

Many problems can pop up after a flooding incident but involving a professional restoration company helps to overcome them. Call SERVPRO of Belmont / San Carlos at (650) 591-4137 to help.
Click here for more about San Francisco.