After a Fire, How do I get Rid of the Bad Odor in My San Francisco Kitchen?
4/5/2020 (Permalink)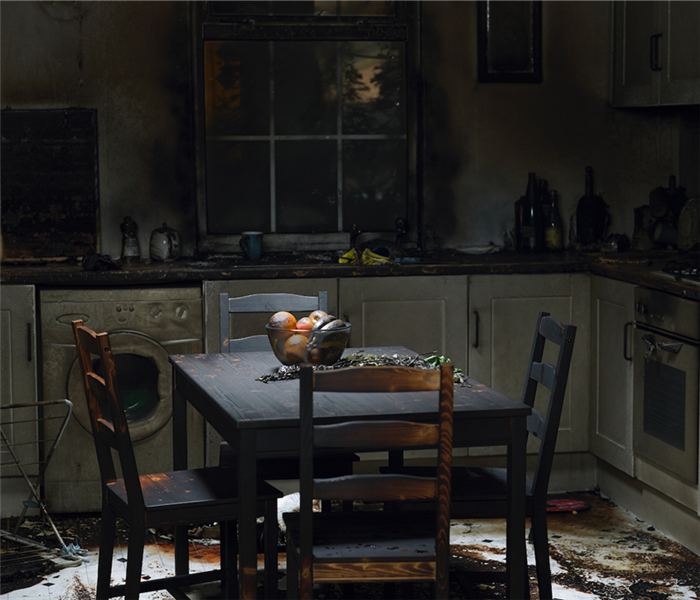 If your kitchen suffers from a fire, make sure the remediation is done correctly by partnering with Team SERVPRO during this tough time. Call 24/7.
SERVPRO Technicians Attack Unpleasant Odors Created by Fire Damaged Materials in San Francisco
One of the most significant issues after a fire is not the loss of possessions, but the lingering malodor left afterward. It can be very challenging to remove smoke smells, often requiring the assistance of professionals who understand what to do when smoke odors do not go away.
What are the steps SERVPRO technicians put into place to remove the smells in a fire-damaged San Francisco home?
Removal: We find and remove all sources of smoke, taking anything charred offsite for cleaning and restoration when possible, and disposing if unsalvageable.
Clean: We use dry cleaning for residue not yet absorbed and wet cleaning with solvents for absorbed residue requiring a deeper clean.
Neutralize: When the smells still linger after removal and cleaning, we use odor-absorbing beads and then thermal foggers which produce a smoke-like substance reaching throughout the home, attacking hard to reach smoke particles.
For 24/7 assistance after a fire, contact SERVPRO of Belmont / San Carlos at (650) 591-4137.
Click here for more information about San Francisco.