My San Francisco Home Has Water Damage, Why Call the Pros?
7/19/2020 (Permalink)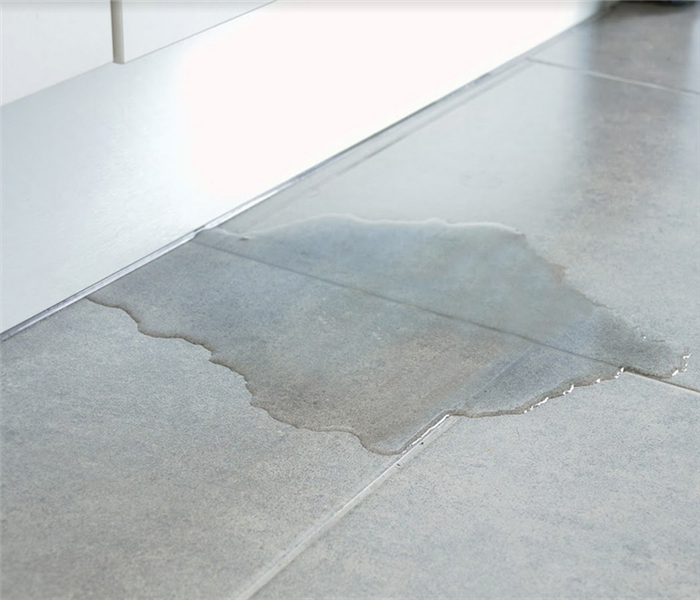 Water damage cleanup can be a hassle for you and your family to take care of alone. Contact SERVPRO for the necessary remediation to your home.
Prompt Water Damage Cleanup by SERVPRO Lessens Loss and Brings Your San Francisco Property Back to Pre-Loss Condition
Water rushing into your home from a broken pipe might not be how you expected to spend the evening. However, water loss incidents tend to happen when you least expect it. Instead of waiting until morning or trying to handle the cleanup on your own, SERVPRO is available to come to your San Francisco home 24/7. We are the number one choice in the area for prompt, reliable help with water damage, and our IICRC-certified technicians will be happy to address any questions you may have regarding our process.
What is Involved in Water Removal?
Any standing water in your home must get removed first. We have a variety of extraction tools and various equipment we bring to each water damage cleanup in San Francisco, including:
Commercial-grade pumps and extractors
Wet-dry vacuums
Light wands
Rovers, also known as weighted extractors, and more
Our equipment allows us to adjust and handle any size job in the most efficient and reliable way possible. Once the standing water gets removed in San Francisco from the loss zone, we can start with the drying phase.
Some of the tools and equipment that we utilize for drying your interior include:
Industrial-strength fans
Axial fans
Turbo-drying air movers
Refrigerant and desiccant dehumidifiers
Most, or all of these pieces of equipment, will be set up to work in unison to both speed drying and to control water vapor lingering in the air. This equipment helps boost airflow in the loss zone, along with heat, both of which are necessary for proper drying of the space. The drying process gets carefully monitored, and our crew takes the time to adjust equipment strength and placement to achieve our trying goals.
Handling any water intrusion as soon as it happens helps to lessen the loss. This not only cuts back on the potential for structural damage, but it also prevents health issues from dangerous bacterial growth if water is left to fester. Our proven methods for water damage mitigation include:
Rapid removal of all standing water and moisture in and around the loss zone
Efficient dehumidification and drying
Full restoration of all personal belongings and structural elements
Total disinfection of affected areas
Careful removal of all mildew and mold development
Thorough deodorization and sanitization
Why SERVPRO?
With any water loss, the longer that moisture lingers, the more significant the threat. Our IICRC-certified technicians can handle all types of damage and we know all of the signs to look for that mold may be developing. We have strong attention to detail when it comes to water removal and drying to get you back to your normal routine faster.
What About Hidden Moisture?
Depending on the path that the water takes, migration can be an issue, and hidden moisture must get handled properly. If water made its way behind your baseboards or into your wall cavities, we have several techniques to try, including:
Scoping the area with moisture detection tools to pinpoint the problem areas that must be addressed.
Performing drainage techniques like drilling weep holes in your walls or ceilings – this allows for proper drainage and to facilitate better airflow for drying purposes.
Controlled demolition for materials such as saturated sheetrock, which can begin to swell and crumble. Once the unsalvageable sheetrock gets removed, it is replaced with brand-new materials and finished off to match the preloss condition.
You Can Count on Us for Total Drying
Despite best efforts, merely using fans, dehumidifiers and air movers may not be enough to achieve our set drying goals. We have access to specialized drying equipment that helps us to force air into tough or tight spaces. For example, drying mats are ideal for helping to push dry, warm air into wet floor joists, and subfloor. We also have the Injecti-Dry system that helps to facilitate speedy drying of wall cavities.
Can I Salvage My Carpets?
When water is from a clean source, such as a burst pipe, and your carpeting has not been saturated for too long, the chances are good that we can salvage it. Some exceptions might be issues with staining or rust spots from metal furnishings or finished wood surfaces sitting on the wet carpet for prolonged periods.
What About My Furniture?
Many furnishings can be thoroughly cleaned and then sanitized. If swelling has developed with furnishings made of porous materials like MDF, they will not be salvageable. In some instances, we can move furnishings and other belongings away from the loss zone or off-site for further cleaning and restoration.
Call SERVPRO of Belmont/San Carlos whenever you need help with water damage cleanup. To have our Green Fleet deployed to your property in as little as four hours or less, call us 24/7 at (650) 591-4137.