Where to start with storm losses in my San Francisco home?
10/26/2020 (Permalink)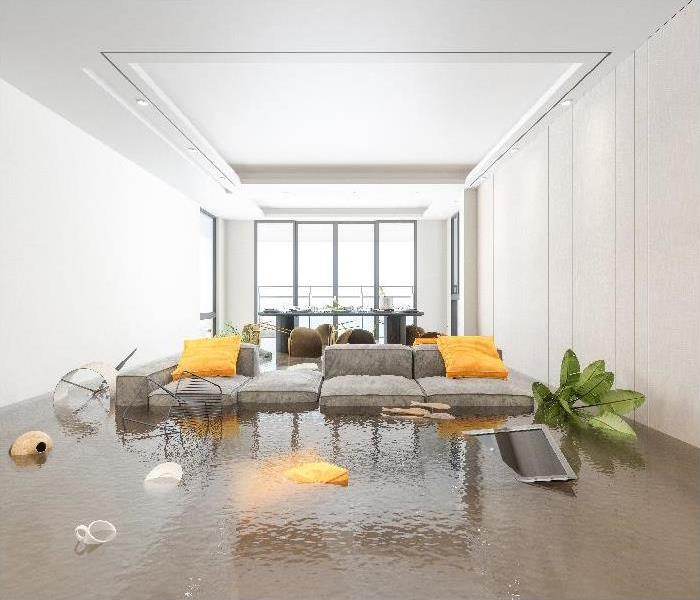 Assessing a property after a storm loss event is essential to ensuring a time-efficient restoration.
Storms Can Lead to Flood Damage in your San Francisco Home. SERVPRO is a Responsible Restoration Service for Local Residents.
How are estimates produced for flood losses?
A powerful storm can cause a tremendous amount of damage to a San Francisco property. Often, flash flooding can occur as a direct result of storms, causing severe harm to a property. Naturally, a homeowner wants flood losses to be fixed as soon as possible. To do that, SERVPRO uses advanced measuring equipment to produce an estimate of the costs associated with recovery. We work closely with insurance adjusters to ensure that your home is restored within the limits of your flood policy. By measuring accurately, we can avoid hidden costs or secondary damages that could occur through residual moisture.

What knowledge is needed for calculating flood restoration equipment?
• It is essential to know the correct equipment for each restoration task within the property.
• How to operate the equipment efficiently and avoid potential power outages or inefficient deployment.
• How to maximize the drying power of equipment through the careful setup and staging process

Do walls and ceilings need removal to produce an accurate estimate?
When you suffer flood damage in your San Francisco property, technicians need to understand the amount of harm. Water migrates quickly through buildings and, without proper intervention, can seep into crawl spaces or subfloors. To avoid unnecessary demolition of a building's structure, SERVPRO technicians can use thermal imaging cameras. Thermal imaging cameras detect temperature behind walls, floors, or ceilings, which can be used to calculate the extent of water migration. Equally, this equipment can be used to monitor the effectiveness of cavity drying without causing undue damage to the internal structure of your home.

What are thermal imaging cameras capable of?
• Thermal cameras display infrared images which can be used to estimate the extent of water migration in a property.
• This equipment does not see behind or inside walls but displays a temperature differential, which indicates hidden moisture pockets.
• Cameras can be used to measure thermal capacitance, which shows when the air warms up or cools down. These measurements are affected by moisture.

Assessing a property after a storm loss event is essential to ensuring a time-efficient restoration. Contact SERVPRO of Belmont / San Carlos at (650) 591-4137.