Does A Fire Contained In A Room in Redwood City Homes Require Significant Fire Restoration Effort?
6/8/2021 (Permalink)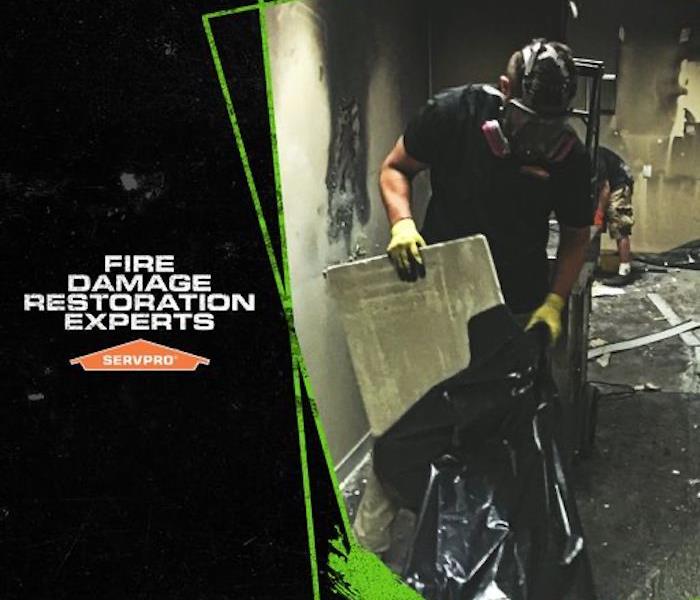 Fires can happen without warning and you are going to need a company to come in and take care of the damage. Call SERVPRO for fire damage remediation.
SERVPRO Helps With Entire House Fire Cleanup to Restore City Homes to their Pre-loss State
Most fire incidents tend to affect vast sections of a structure. However, some incidents, such as a candle falling over and lighting up combustible materials, can be contained in a single room. However, the smoke still filters out, leaving residues and pungent odors in the rest of the structure, necessitating fire restoration.
Fire damage restoration in Redwood City homes where the blaze is contained in a single area mostly involves soot removal, which can simply require wiping surfaces or deep cleaning processes. Smoke tends to move to colder areas leaving soot concentrated in concealed areas such as inside cabinets. Factors such as the physical condition of surfaces also affect the process since rough or unfinished surfaces are harder to clean. SERVPRO is equipped to handle any challenge and deliver any service needed.
Typical restoration services include:
Smoke remediation
House fire clean up
Water & fire damage restorations
Before starting the house fire cleanup process, it is essential to estimate the amount and type of residues involved. Our SERVPRO technicians perform simple tests such as running a cleaning sponge along wall surfaces starting near the seat of the fire, allowing us to establish the depth of the residues and the spread pattern. We also evaluate the texture of the collected residues to determine whether it is a wet or dry smoke situation.
To simplify the cleaning process, we use various mediums. For instance, chemical sponges allow surface cleaning without leaving smudges. We also wet-clean surfaces where there is significant residue concentration.
SERVPRO of Belmont / San Carlos provides excellent fire restoration services. Call us at (650) 591-4137 when you need assistance. We're Faster To Any Size Disaster.