We Get You Back To Business In Foster City After Flood Damage
6/25/2021 (Permalink)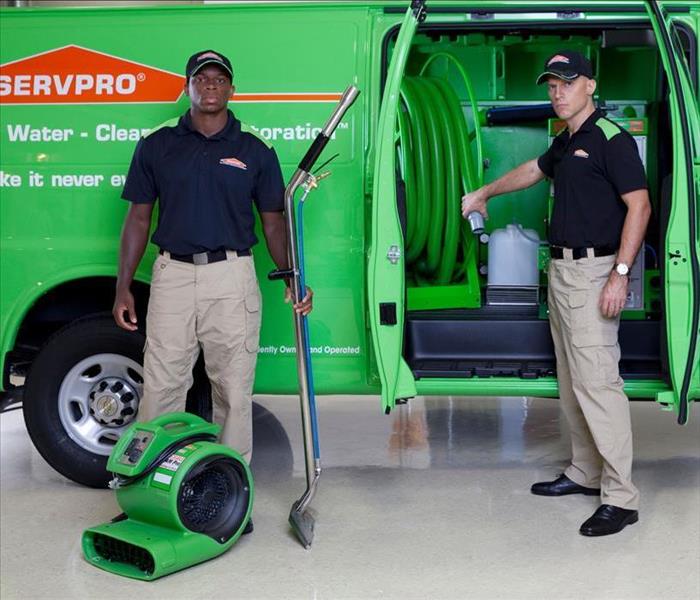 SERVPRO's experts are available 24/7 to assist with water damages in your Foster City property. We will get you back to business as usual in no time.
Removing Malodors from Businesses with Flood Damage in Foster City
Places of work need to be safe for both employees and customers. Flooding, even with clean water, can significantly impact your commercial property's safety standards by bringing in microbial infestations like bacteria, fungi, or viruses. You must bring in professional restorers to thoroughly clean and disinfect your property after floodwaters have entered to maintain high sanitary standards. Often in commercial properties, damages can be more severe if they occur out of hours due to the harmful effects of prolonged exposure on contents or structure.
We operate a highly efficient, rapid response unit for businesses with flood damage in Foster City. Upon notification of damage, our customer service team can arrange for a team of trained restorers to assess, remediate, and restore the damages with a minimum loss of revenue. Each team is selected for its skill set and is headed by an experienced crew chief who can communicate with you from start to finish.
Many commercial businesses are customer-facing, making the odor problems common in flood damage properties a significant issue. SERVPRO has specialist Odor Control Technicians (OCT) who can use several methods and techniques to bring that odor back under control, leaving a clean workspace.
Odor Removal for Flood Damage Properties
Malodors often dissipate once structure and contents are thoroughly dry; however, there are several deodorizing methods SERVPRO can use to eliminate odors. Carpeting, which absorbs odor particles, can be treated on both sides using an EPA-registered disinfectant. This method controls both odor and microbial growth. Walls, ceilings, and floors can be treated using a ULV fogger loaded with chemical pairing agents to neutralize odor completely. Any remaining areas with significant odors can be treated with concentrated deodorant pellets to mask odors until they dissipate naturally.

Keeping your commercial property sanitary involves both cleaning and odor control. Contact SERVPRO of Belmont / San Carlos at (650) 591-4137 today.