Mold Development in a Retail Space in Redwood City Needs SERVPRO for Remediation
7/30/2021 (Permalink)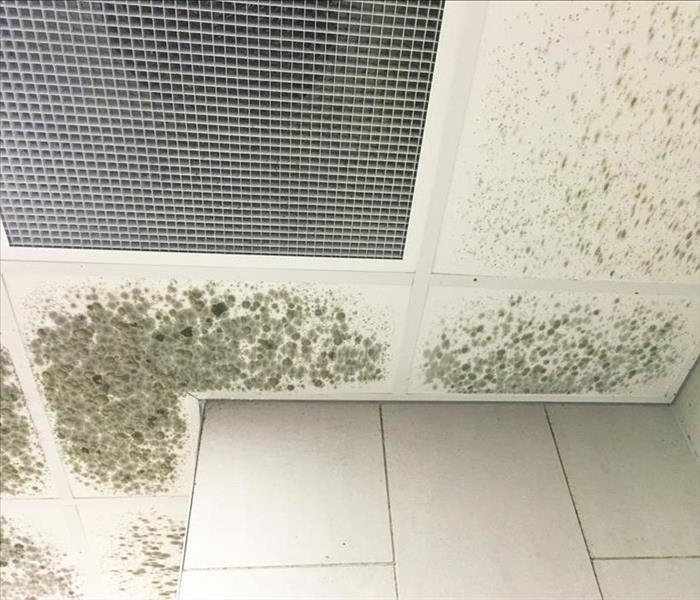 Mold remediation by SERVPRO is second to none. We use the latest technology and equipment for every size of disaster.
New Redwood City Spa Could Allow Mold Growth and Colonization
Renovating commercial space for new tenants is a common practice throughout Redwood City, and spas are more relevant and necessary now more than ever. Rushing to reach your opening is an ideal goal, allowing you to reach your fanbase as quickly as possible, but aspects of the renovation and reconstruction can get overlooked. Improper ventilation for areas of your spa can lead to favorable conditions for microbial threats.
Remodeling a commercial space to accommodate a new style of business does not always equal mold damage for Redwood City properties, but specific oversights can allow the conditions for this disaster. Because of steam and vapors common to areas and practices of modern spas, adequate ventilation is not a suggested installation but a need for your new business. Failure to install these fixtures can result in lingering moisture in susceptible areas of your space.
Even though your spa keeps traditional operating hours, failure to remove vapors and moisture from hallways and adjacent rooms can lead to the development of mold colonies, even with only part-time use. Spores exist naturally in nearly every environment, so these microorganisms survive in perpetual circulation until they encounter moist conditions around organic materials or contents. The drywall used to form the walls of your spa can often be an ideal launchpad for microbial colonization.
Mold Removal
Mold Damage Remediation is a considerable first step to take, as our SERVPRO Applied Microbial Remediation Technicians (AMRT) can offer solutions that can remove colonies often without disturbing the host material. We can also work to clear out lingering moisture with the use of desiccant dehumidifiers and air movers.
With a team of licensed general contractors on our SERVPRO team, we also have the means of utilizing controlled demolition strategies were necessary to save you time and money. We can also install more sufficient ventilation fixtures to ensure the appropriate moisture removal after a long day of steam treatment and relaxation.
Commercial properties throughout the area come under new ownership all the time, leading to fast turnarounds to get new customers in the door as quickly as possible. If you have overlooked moisture removal fixtures and it caused mold growth, you can count on our SERVPRO of Belmont / San Carlos team to help. Give our experts a call today at (650) 591-4137.