We Will Dry And Repair Your San Carlos Hotel Room Right Away
9/24/2021 (Permalink)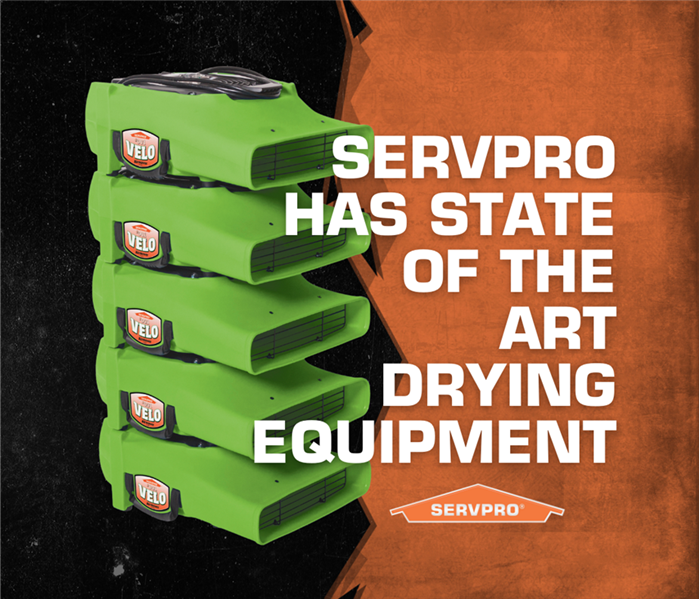 Our SERVPRO professionals have state of the art equipment to clean up and restore your property after water damage strikes.
Broken Shower Head Can Damage San Carlos Hotel Rooms
Your hotel can see considerable traffic throughout the year on account of San Carlos being one of the premier tourist destinations in all of California. Maintaining the structure can be challenging when people are always present, and the turnover of rooms happens daily. Wear and tear on vital fixtures like faucets and showerheads can lead to eventual failures, which must get addressed quickly if you hope to keep the damage contained to a single room.
Your hotel was undoubtedly designed to shut off the water supply to each room with a panel box installed near the bathroom in case you combat water damage in your San Carlos hotel. The advantage here is stopping the flow of water to these broken fixtures to prevent further spraying and flooding of the bathroom area. Because We're Faster To Any Size Disaster, you can reach our team 24/7 to have qualified water restoration technicians there to help quickly.
Water Damage Restoration
In the earliest stages of recovery, the priority is addressing the water damage pooled on the floors and what must be done to reduce the saturation and exposure of the vanity, drywall, trim, and other susceptible areas. In many cases, if approached quickly, controlled demolition and later reconstruction might not be necessary. The use of centrifugal air movers can direct dry airflow at specific damaged points of saturated surfaces to expedite evaporation and drying.
While you undoubtedly have a maintenance team capable of handling minor plumbing concerns, we are committed to making this restoration as seamless as possible. Our SERVPRO team has a full division of licensed (#937457) general contractors that can help to assess any other potential issues and replace the broken shower head and damaged fixtures.
We know that you make money off of the fast turnaround of each room in your hotel, and that is why we have the experienced team we do. Our professionals can work on drying and repairing your unit to make this water damage situation "Like it never even happened." Give our SERVPRO of Belmont / San Carlos team a call today at (650) 591-4137.