How Can I Get My Redwood City Home Smelling Normal After a Fire?
10/27/2021 (Permalink)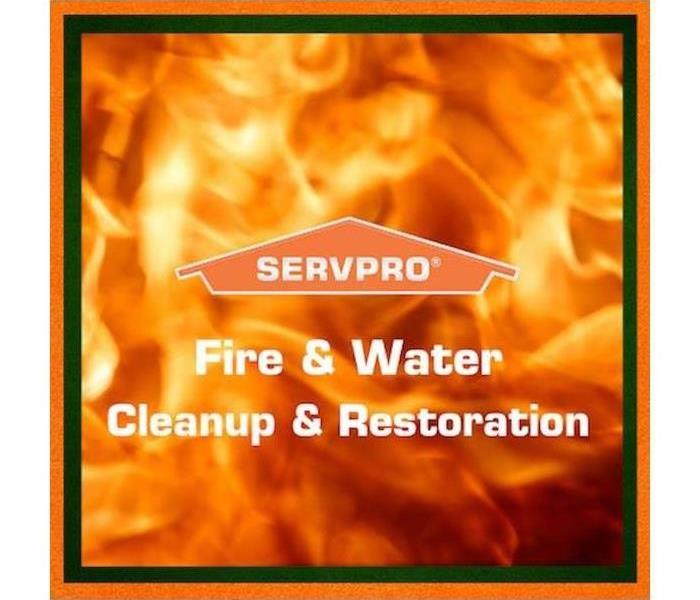 SERVPRO IICRC certified technicians use the latest technology and equipment for every fire damage restoration project. Call now!
Our Professionals Have Many Long-Term Solutions for Neutralizing Odors in Your Home.
While multiple areas require attention and focus after a fire loss in your Redwood City residence, one of the most considerable hindrances to comfortable living is often lingering odors. Addressing harsh smells that result from burning and smoke can require the use of numerous tools, products, and approaches.
Fire odor and smoke removal for Redwood City properties involve a balance between the industry-leading tools available to our SERVPRO team and the experienced technicians of our roster. Continued education and extensive training from firms like the Institute of Inspection, Cleaning and Restoration Certification (IICRC) have allowed our Odor Control Technicians (OCT) and Fire & Smoke Restoration Technicians (FSRT) to be confident and knowledgeable with every post-fire response we provide.
Is It Possible to Reduce Odors Before Deodorization?
A reduction in the severity of fire odors is not impossible, but it is often a process that homeowners cannot complete on their own. Instead of waiting around in a potentially hazardous environment for ways that you can make the restoration process more efficient, it is often safer and faster to allow our team to complete some of these pre-emptive strategies for reducing the concentration of harsh odors.
Debris Removal
Debris is one of the very first obstacles that our responding SERVPRO team must address. Heaps of charred remnants of your contents and structural materials can amplify the severity of lingering odors in the house. Discarding this rubbish can reduce the strength of these odors.
Controlled Demolition
Much like debris removal, many decisions must be made about materials still installed throughout the house. Damaged drywall, ceiling materials, and flooring can all become too compromised to leave where they are. Controlled demolition can remove only the irreparable portions of materials, making reinstallation and reconstruction faster.
Cleaning Surfaces
Cleaning up soiled surfaces and areas where soot might be present can also be a way to reduce the severity of noxious scents in the damaged areas of your home. With potent chemical agents that can work to emulsify oils on the surfaces, we can also wash away thick surface residues that can hold odors.
What Equipment is Best for Odor Removal?
Numerous tools and machines can help to address lingering odors in a Redwood City house after a fire loss incident. While many of these are ideal for very specific scenarios, we have three common types used that can address the majority of penetrating odors in a structure and its contents. These include:
Thermal Foggers
Foggers are one of the most widely used units, though they might not always generate fog. Some of the machines in our inventory create a gaseous vapor from deodorizing compounds among our products that can penetrate the pores of affected structural materials and contents throughout the damaged areas. The lightweight unit is among the most versatile and mobile of our entire deodorization inventory.
Hydroxyl Machines
Using the same natural environmental cleaning practices in our atmosphere, harnessing the power of a chemical reaction between water droplets and the UV spectrum, hydroxyl generators can clean the damaged environment in multiple ways and work to neutralize odors in the process.
Ozone Generators
While it is not safe for use in the immediate proximity of humans and pets, ozone generators are among the soundest approaches to odor removal that exist. From the ozone chamber in our SERVPRO warehouse for damaged contents to in-house ozone units, we can utilize the splitting of oxygen molecules to neutralize present odors in your house after a fire.
What Happens to Smoke-Damaged Contents?
While there are many immediate concerns after a fire loss incident, what happens to your belongings and treasured possessions sit at the top of the list. We have content management specialists dedicated to identifying the best approach for your items based on the severity of the damage, their location, and the specific processes needed to restore them fully. Removing odors from your possessions usually involves one of three potential approaches, including:
On-Site Cleaning
In-House Deodorization
Off-Site Recovery
Are DIY Odor Removal Tactics Similar to Professional Methods?
Many of the practices utilized by homeowners after a fire loss to address lingering odors does little to the odor itself. Masking a scent might resolve the issue temporarily, but it is a situation that you continue to face again and again. Our methods involve the removal and neutralization of trapped and open-air odors permanently.

Odors can be one of the most substantial hurdles that exist to provide a comfortable living space for occupants in a home after a fire. Our SERVPRO of Belmont / San Carlos team can help. Give us a call today at (650) 591-4137.