Ozone Treatment
7/9/2018 (Permalink)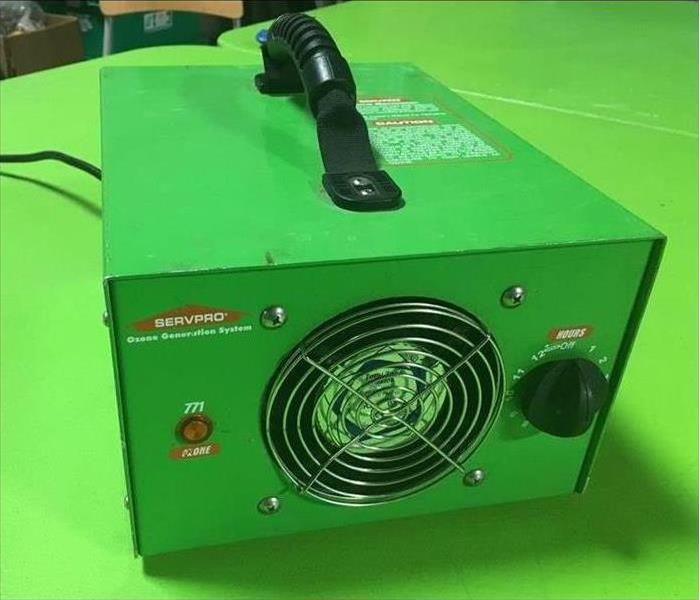 Ozone is a colorless and odorless reactive gas. It is comprised of three oxygen atoms and is found naturally in the earth's stratosphere, where it absorbs the ultraviolet component of incoming solar radiation that could be harmful to life on earth. Ozone is a powerful oxidant (far more so than dioxygen) and it has many industrial and consumer applications related to oxidation, mostly in the cleaning of products. Perhaps you have seen television advertisements about the power of oxidation. This same high oxidizing potential, however, causes ozone to damage mucous and respiratory tissues in people and also tissues in plants, above concentrations of about 100 ppb. This makes ozone a potent respiratory hazard and pollutant near ground level.
The restoration industry learned how to apply the oxidant powers of Ozone to clean and deodorize, especially building that stink from smoke and soot. Portable Ozone generators can be installed in unoccupied locations to clean the air and remove odor. Ozone generators are also used to remove tobacco odor and the overpowering odor of death.
It is important that whenever a restoration company installs an Ozone machine that the room is sealed, warning signs are posted and there are no open flames such as in a gas powered hot-water heater. Ozone should not be used in a wet environment because compound chemicals can be produced that are bleaching agents. At SERVPRO of Belmont / San Carlos we take the use of Ozone safety seriously.